It's time to make your own copycat Starbucks drinks so they're healthier and much cheaper. I'd also like to say that it's OK to cheat and use strong coffee instead of espresso. Do what you have to.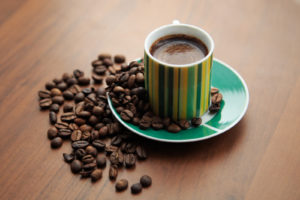 I have to drink decaff because of my hypertension. I get a spike if I have too much caffeine. So it's just easier for me to do decaff despite all the weird looks.
I'm calling this Part 1 because I'm going to focus on three drinks in this one. I promise to do more.
Copycat Pumpkin Spice Latte
I believe in being as natural as you can to be healthier. The old eat real food that you can recognize thing. So I recommend putting real pumpkin into your pumpkin spice latte.
You can also substitute in almond milk if you're wanting to do dairy free. I recommend sugar free varieties so you can sweeten it yourself. Some people use honey and others use stevia.
For the pumpkin spice, I say it's up to you. I do cheat and buy pre-mixed. If you want to blend your own, go for it!
Copycat Caramel Macchiato (hot and cold)
Ashley shows us the cheaper way to make it (at home)

Now, if you wanted to make it healthier, you can use almond milk. And I'd consider using vanilla paste instead of vanilla syrup. You'll cut down on the sugar.
Look for sugar-free versions of the syrups, but be careful that they're not using fillers and other chemicals.
Check out this recipe from Paleo Hacks on how to lighten it up.
Go Crazy
Here's how to make a turmeric latte. Turmeric is a lovely yellow spice. You see it in curries. Tumeric is a powerful anti-inflammatory and antioxident. I love putting it into beans since it's subtle yet effective. It's much better than taking pills.
[amazon_link asins='B01ETL0Y6U,B0742N69Z8,B000WR4LMY' template='ProductCarousel' store='cyt-azn-20′ marketplace='US' link_id='a64d277d-a855-11e7-b68a-f7884a082616′]
Cook Yourself Thin is the resource hub for women 35-55 looking to lose stubborn pounds by cooking and eating the foods you love.